In the role as Technical Support Advisor you will work in a company 
with high ambitions where you can help save lives.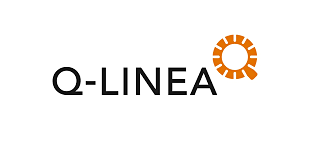 The role includes:
• Provide technical advice to Customers, Sales Partners and 
internal contacts
• Manage technical customer complaints via the complaint 
handling system and provide final reports to customers 
• Provide technical and service support for instrumentation 
together with specialists and service providers
• Support Vigilance Procedure ensuring that product and 
market issues are communicated effectively
• Provide technical support for tenders 
To be successful in this role you have a positive attitude, very 
strong communication and presentation skills. You are comfortable 
to work both alone and in teams and as a person you are organized 
and structured. You have a built-in drive and passion for helping 
customers give the best possible care to the patient.
You are a graduate or equivalent in Microbiology, Biomedical or 
Biological Science. You have more than three years working experience 
in a Technical Support role, preferably in Healthcare or Life Science. 
You have practical experience with laboratory instrumentation, you are 
fluent in Swedish and English, willing to travel and knowledge in 
regulatory affairs. 
We offer you an interesting position in an innovative, fast growing 
company in the healthcare sector.  High level of individual 
responsibility and an opportunity to be part of building a best in 
class customer care. 
If you would like to know more about the job please contact Fredrik 
Englund +46 70-612 65 65. Please apply for the job via www.rubino.se/sok-job/
 
Welcome to send in your application!
___________________________ 
Q-linea AB is a public-listed diagnostic company focused on developing and 
delivering solutions to enable healthcare providers to diagnose and treat 
infectious disease in the shortest possible time. Our vision is to help save 
lives by, as an innovative pioneer, ensuring that antibiotics can be 
maintained as an effective treatment for future generations. The company was 
founded in 2008 around technology developed by researchers from the Rudbeck 
Laboratory at Uppsala University, together with Olink Bioscience AB and 
Uppsala University's holding company UUAB. Q-linea today consists of a 100+ 
interdisciplinary and highly motivated team that conducts its operations in 
modern and well adapted premises in Uppsala Science Park and in Fyrislund.
Please read more about Q-linea on www.q-linea.com