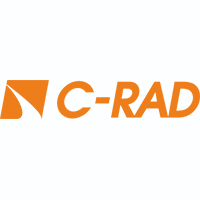 In the role as Manager Global Marketing and Business 
Development you will work in a young, dynamic and 
international team responsible for World Wide 
Marketing.
The role includes:
• Full responsibility for marketing activities
• Design and implement marketing strategies, 
plans and procedures
• 3 direct reports, soon 5
• Reporting directly to the CEO
To be successful in this role you have great knowledge 
in Digital Marketing. You have worked with lead 
generation, content marketing, On-Line marketing and 
Brand awareness. Our ideal candidate will have extensive 
marketing experience and a comprehensive knowledge of 
branding. 
We believe you have experience from a marketing role 
in a MedTech or Tech company. You have built a modern 
marketing department and is in the front end of what 
digital marketing can offer. You might be young and 
talented! What´s important is your knowledge and drive.
We offer you an Interesting global position in an 
innovative, fast growing company in the healthcare 
sector. High level of individual responsibility and 
attractive possibilities for self-development. You 
will be working with colleagues from more than ten 
different nationalities. C-Rad has more than 60 
employees and more than 400 customers using C-Rad 
equipment.
If you would like to know more about the job please 
contact Harry Rubino on 0733-763930. Please 
apply for the job via www.rubino.se 
 
Welcome to send in your application!
___________________________ 
C-RAD is a global medical device company with head 
quarter in Uppsala. We develop, produce and sell 
innovative solutions to healthcare customers. The 
focus is on patient positioning, monitoring and 
imaging within radiation therapy. We are market 
leader in the field of optical patient positioning. 
C-RAD is a stock listed company at NASDAQ OMX Nordic 
Exchange. C-RAD group consists of three daughter 
companies in Sweden and sales offices in the USA, 
Germany, France and China. C-RAD is ISO 13485 
certified.
Please read more about C-Rad on www.c-rad.com