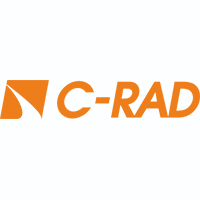 C-Rad AB is looking for a Business Minded COO for its headquarters in Uppsala.
In the role as Chief Operating Officer (COO) you will work in a young, dynamic and international team responsible for operations. This includes R&D, Global Service, Supply Chain and Production.  
The role includes:
• Oversee daily operations of the company.
• P&L responsibility.
• Full responsibility for leading and developing staff and hiring 
• 4 direct reports and 31 people over all.
• Member of the Management team.
• Reporting directly to the CEO.
• Establish, develop and monitor processes.
• Design and implement business strategies, plans and procedures
To be successful in this role you have a drive to build and develop our team. You take ownership and have a lot of energy. Your age is not of great importance. It's more about personality and what you bring to the organization. Negotiating skills and business knowledge is appreciated. 
We believe you have experience from an operational role in a larger company or 
from running a small business. You have an Engineering, Industrial Engineering 
degree or similar education + MBA. You have a background from service or 
production and experience as a leader.
We offer you an Interesting executive position in an innovative, fast 
growing global company in the healthcare sector.  High level of individual 
responsibility and attractive possibilities for self-development. You will 
be working with colleagues from more than ten different nationalities. C-Rad has 
55 employees and more than 400 customers using C-Rad equipment.
If you would like to know more about the job please contact 
Fredrik Englund +46 70-612 65 65. 
Please apply for the job via www.rubino.se 
 
Welcome to send in your application!
___________________________ 
C-RAD is a global medical device company with head quarter in Uppsala. We develop, produce and sell innovative solutions to healthcare customers. The focus is on patient positioning, monitoring and imaging within radiation therapy. We are market leader in the field of optical patient positioning. C-RAD is a stock listed company at NASDAQ OMX Nordic Exchange. C-RAD group consists of three daughter companies in Sweden and sales offices in the USA, 
Germany, France and China. C-RAD is ISO 13485 certified.
Please read more about C-Rad on www.c-rad.com