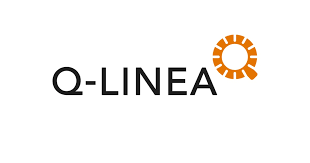 In the role as Customer Care Director you will work in a 
young and fast growing company, listed on the Nasdaq 
Stockholm stock exchange, building a best in class 
Customer Care department consisting of Customer Service, 
Technical Service and Technical Support teams.  
The journey begins with you and the teams you are hiring.
The role includes:
• Hire, train, lead, manage and motivate teams
• Establish a strategy and supporting action plans 
   to build a highly effective customer care business function
• Budget responsibility
• Member of the Management team
• Reporting to the CCO of the company
• Establish, develop and monitor processes.
To be successful in this role you have the drive to build a 
highly effective customer care business function with best 
in class customer experience. You are adaptive to change 
with an open mind. You are structured and process oriented. 
We believe you have at least 5 years' experience from scaling 
up business functions similar to this one and in a related 
industry. You have most probably worked in a startup company 
before and have experience from scaling up organizations 
rapidly and efficiently to accommodate the needs of a fast-
growing business. You have successfully worked with ERP systems.
We offer you an interesting leadership position in an innovative, 
fast growing company in the healthcare sector.  High level of 
individual responsibility and attractive possibilities for 
self-development. 
If you would like to know more about the job please contact 
Fredrik Englund +46 70-612 65 65. 
Please apply for the job via www.rubino.se 
 
Welcome to send in your application!
___________________________ 
Q-linea is an innovative research, development and manufacturing 
company that primarily develops instruments and disposables for 
rapid and reliable infection diagnostics. Q-linea's vision is 
to help save lives by ensuring antibiotics continue to be an 
effective treatment for future generations. Q-linea develops and 
delivers preferred solutions for healthcare providers, enabling 
them to accurately diagnose and treat infectious disease in the 
shortest possible time.
Q-linea is situated in the center of Uppsala Science Park. 
Please read more about Q-Linea on www.qlinea.com